It was a rainy afternoon, Alhaji Yahaya Bello was in his car, on a trip when he saw a woman with a baby at her back carrying sugarcane and drenched by the heavy rainfall.
READ ALSO: See the Lagos Billionaire Who Owns The Biggest Mansion On Parkview, Ikoyi.
Alhaji immediately order his driver to stop, he then approached this woman and after a few minutes of conversation with her, he he decided to cater for this woman and her baby, as he handed her over to his wife to see to all her needs.
This woman identified as Mrs. Theresa's husband lost his job as a construction worker due to the corona pandemic and also got her only source of income collapsing too, so she had to delve into sugarcane selling to feed her family.
See the photo below;

READ ALSO: Fans Go Berserk After Seeing What Davido Was Doing In The Toilet Photos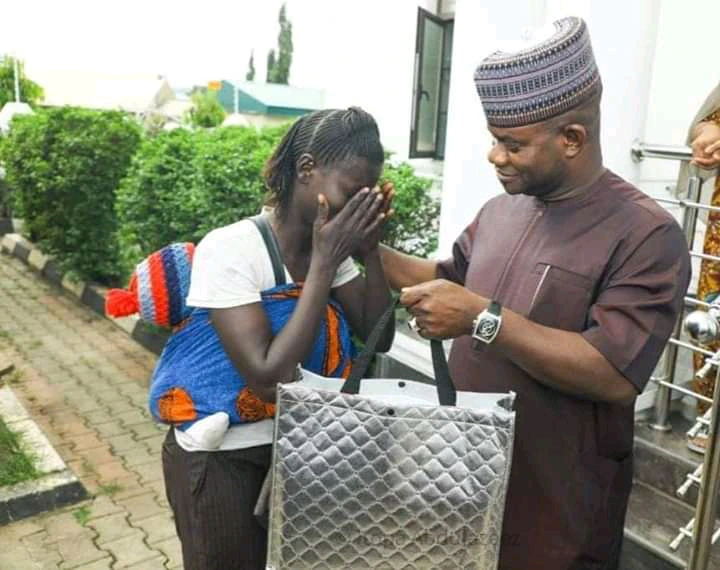 Source: www.NaijaOnPoint.co
FOR LATEST UPDATES ONLY JOIN: